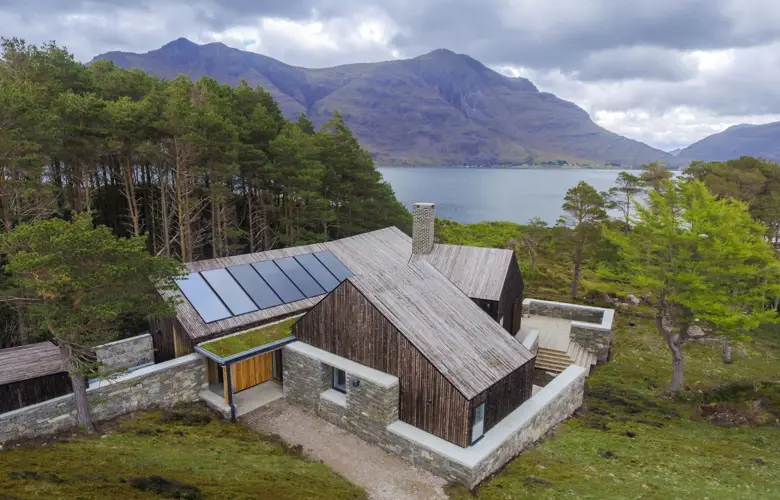 AES Solar
Forres firm at the forefront of solar technology in Scotland.
Over 40 years developing and delivering solar technology 
AES Solar was founded in 1979. The business grew out of efforts to use environmentally sustainable energy sources - including solar panels - in the eco-village at Findhorn.
A passion for solar, and its capacity to reduce our reliance on carbon-based energy sources, is the cornerstone of the business. AES Solar is one of the UK's leading manufacturers of solar thermal solutions, and the only manufacturer of flat plate solar thermal collectors in the country. 
Acquired by current owner George Goudsmit in 1990, the private limited company is based in Forres, Moray, with a secondary location in Edinburgh. AES Solar is a Real Living Wage employer, and has 28 full time staff.
We breathe, think, and do solar - all the time. There's a huge educational need on the benefits of solar technology. Our main aim is to ensure that we give a love of the environment to a lot of young people - the vehicle for that is the solar revolution.
George Goudsmit, managing director, AES Solar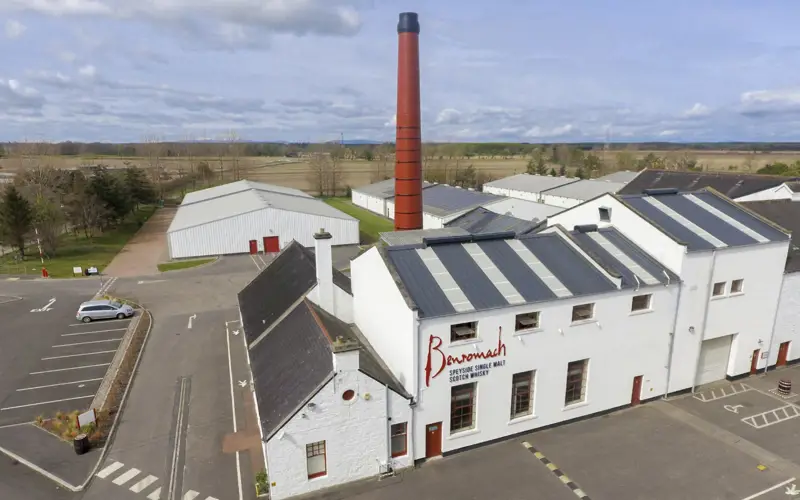 Products and services
AES Solar is committed to discovering and implementing ways to transform the power of the sun into a sustainable energy source.
They provide design, installation and maintenance services for solar energy systems for domestic and commercial customers, including solar thermal technology (for water heating) and solar photovoltaic technology (for electricity). They also install battery storage units, electrical vehicle chargers and other smart energy accessories.
Clients include architects, construction companies, consultants and developers from across the UK. They've installed solar panels to properties on the Balmoral Estate and to Lochside House, winner of the 2018 Grand Designs House of the Year. (See our web page banner).
The business also undertakes innovative Research and Development projects throughout Europe.
AES Solar's climate changing stats
7000+
solar panels installed
91,000
megawatt hours produced
22,000+
tonnes of carbon prevented from entering the atmosphere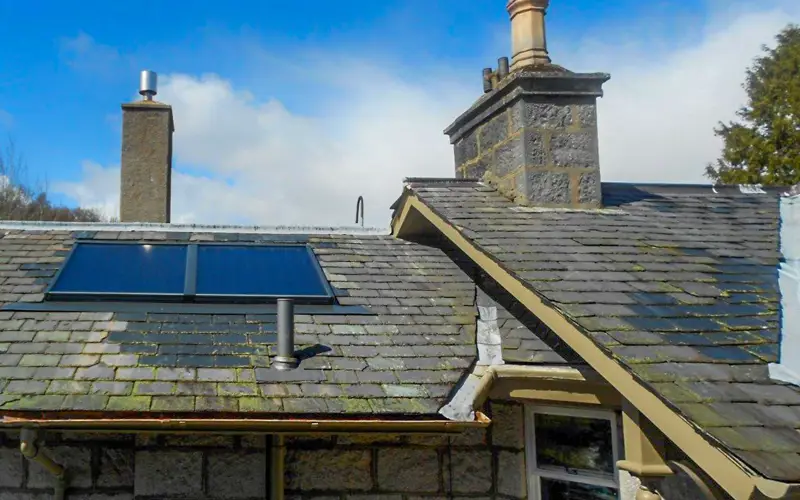 Business ethos and future skills
As well as its commitment to developing a sustainable product, AES is also focused on operating ethically.
Not every property can benefit from solar technology, and AES prides itself on dealing honestly with customers to try to find appropriate solutions. 
Where possible AES Solar sources materials and sub-contractors locally, enabling them to install and maintain products even in the most rural areas.
The business places a high value on the recruitment and training of young people, with an average age among the workforce of 32.
Recruits are given comprehensive training, inspiring them about the power and potential of solar energy, and are equipped to develop new solutions, new products and new opportunities for solar power. Trainees choose their specialism from options including manufacturing, engineering or sales and administration.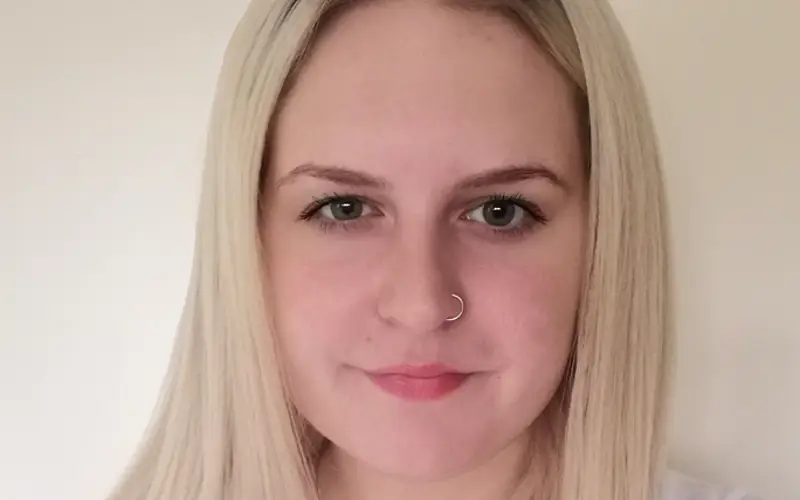 Solar skills offer bright new opportunities
Meet Kiera who is a graduate apprentice working with AES Solar. 
Find out more about how the renewables sector is creating new jobs, and skills development locally for the next generation of talent in our region.
Support during COVID-19
COVID-19 restrictions meant the company had to close its installation division and furlough 90% of its workforce.
The business successfully secured funding through HIE from the Pivotal Enterprise Resilience Fund, to support furloughed employees to return to work, mostly from home, and focus on securing future contracts to continue the company's growth.
It also enabled subcontractors and suppliers to be paid on time, which benefited the wider local economy.
The Pivotal Enterprise Resilience Fund was managed by Scotland's three enterprise agencies on behalf of Scottish Government. There was a high demand for the fund which received more than 5,000 applications Scotland-wide. Grants totalling almost £20m were approved by HIE to 372 businesses across the Highlands and Islands.
A full list of companies to be awarded a grant as part of funding programmes has been published on the Scottish Enterprise website.